Country Fresh, the name says it all.
This is the home page of Country Fresh of Sturgis, Ky.
Country Fresh Meats is a family owned restaurant and butcher shop located in Sturgis, KY. Andrew & Cathy Arnold first opened a custom meat processing plant behind their house in Boxville in 2004 then in 2006 they expanded to a small butcher shop located in Sturgis, KY. It has now expanded to include a restaurant, small grocery store and a 2 part dining room. In addition to the store front they also do personalized catering. Also located on the property they have added cabins that are rented nightly.
Now serving breakfast Monday through Saturday 6:00 a.m. to 10:00 a.m. and on Saturday from 7:00 a.m. through 10:00 a.m.

Visit us and stay in one of our new Country Cabins
---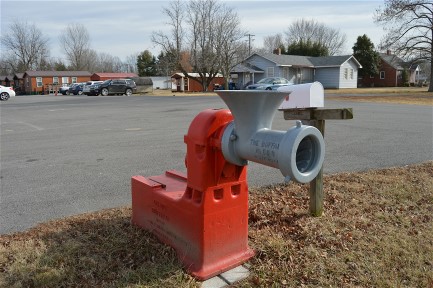 Signature Mailbox

After expansion for Catering/Events Center