Catering
We also offer comprehensive catering services. Contact us for pricing, fine food and outstanding service.

If you want that great home-style cooking but have too many to serve, say 60 to 300, Country Fresh Catering will bring the food and dining wares to you. Whether you're in Sturgis, Morganfield, Uniontown or Waverly we travel throughtout the county and beyond to provide full catering service for company picnics, reunions, weddings and other special events. Our trained and courteous staff will handle everything for you. Plus, for smaller events we offer hot drop-offs and customer pick-ups.

Even if your company has 1st, 2nd and 3rd shifts, we can feed them all. Our catering staff is friendly and attentive to your needs. The staff's attire is casual, but if your event is more formal you can request black and white attire.

If you have any catering questions, give us a call at (270) 333-0280. or (270) 952-1698 Select from our Regular Menu.
---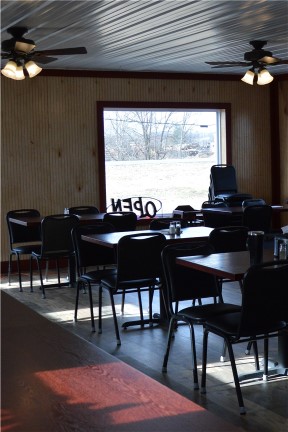 Country Fresh Catering Center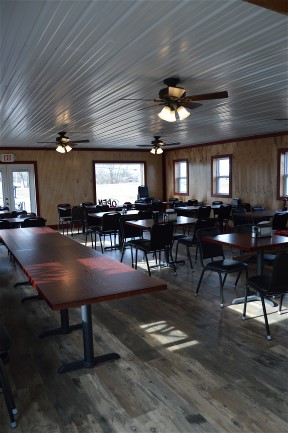 Country Fresh Catering Center
We offer personalized catering. There is no job too big or too small. We cater onlocation or right here in our meeting room.
Entre Options
Side Options
Pulled Pork
Baked Potato
Mutton
Scalloped Potato
Sliced Ham
Mashed Potato
Brisket
Green Beans
Pork Chop
Baked Beans
Grilled Chicken
Roll
Grilled Pork Chop
Potato Salad
Grilled Ribeye
Cole Slaw
Smoked Sirloin
Smoked Pork Loin
Contact us for finger food options!
Items we rent - Black and White table clothes
White table runners
White chair covers
Chocolate fountainNeed a place to host a meeting or an event? Come check out our new enclosed meeting room!